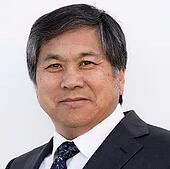 Ying Wang has spent a lifetime devoted to sports in both Asia and Canada.  Before coming to Canada, Ying worked for both the Chinese and Singapore Sport Councils.  Sailing is Ying's true love.  He is a past Chinese national sailing coach, and founded a surfing event in China in the 1980s.  One of the highlights of his coaching career was being asked to coach the Chinese Sailing team at the 2008 Beijing Olympics.  He truly understands the positive impact that participation in sport at any level, has on developing young children.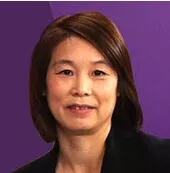 GEN LIU
CO-FOUNDER
DIRECTOR OF SWIM PROGRAM
Gen has devoted her life's work to teaching, training and inspiring young athletes.  She too, worked for both the Chinese and Singapore Sport Councils before immigrating to Canada in 1998.  Gen was a previous national swimmer and coach in China. Her expertise in the sport of swimming sparked her passion for educating young athletes to guide them to become more independent and capable of building self-awareness through sport.  Gen and Ying have built an extremely successful one of a kind swim program in Canada.  In 2004, Wayland Sports received a National Entrepreneur award. BRITTANY HAWKINS
General Manager & Program Director – Chilliwack
Brittany has been involved in the sport of gymnastics since she was 4 years old, she started off in preschool gymnastics and worked her way up to a national level by the age of 12. She began her coaching career at the age of 14 as a CIT working with recreational and pre-competitive athletes. At the age of 17 Brittany took her NCCP Level 3 certification and was coaching in a women's competitive program. Brittany was the Assistant Program Director at Wayland Sports Richmond for many years before making the move out to Chilliwack in April of 2016. Along with gymnastics Brittany has a passion for cheerleading, she has represented Team Canada at the Cheerleading World Championships 5 times in the last 7 years, including a Gold Medal in 2012 with the Team Canada All Girl Elite team. You will see Brittany in the gym coaching in our GymKids Junior, GymKids School Age, and the Gymstars programs.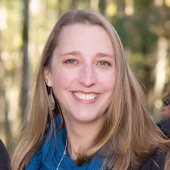 MARY MORICE
General Manager & Program Director – Nanaimo
Mary has been coaching in BC her whole life. Since Mary was a teen, coaching gymnastics has been her passion. Mary has coached all levels, ages, and many disciplines, from trampoline to rhythmic, boys, girls, babies to adults. Her favourites are preschool and advanced recreational. As a learning facilitator, Mary is actively teaching the National Coaching Certification Program at the Foundations level and the KidsCan Move program to teachers in Elementary schools. Mary is currently the Chair of the BC Gymnastics for All (GFA) committee and sits on the board of Gymnastics BC.  She is so excited to be able to lead her amazing team of coaches and bring Wayland Sports programs to Nanaimo!