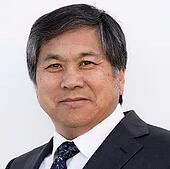 Ying Wang has spent a lifetime devoted to sports in both Asia and Canada.  Before coming to Canada, Ying worked for both the Chinese and Singapore Sport Councils.  Sailing is Ying's true love.  He is a past Chinese national sailing coach, and founded a surfing event in China in the 1980s.  One of the highlights of his coaching career was being asked to coach the Chinese Sailing team at the 2008 Beijing Olympics.  He truly understands the positive impact that participation in sport at any level, has on developing young children.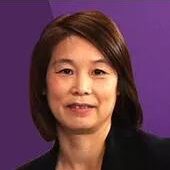 GEN LIU
Founder
Director of Swim Program
Gen has devoted her life's work to teaching, training and inspiring young athletes.  She too, worked for both the Chinese and Singapore Sport Councils before immigrating to Canada in 1998.  Gen was a previous national swimmer and coach in China. Her expertise in the sport of swimming sparked her passion for educating young athletes to guide them to become more independent and capable of building self-awareness through sport.  Gen and Ying have built an extremely successful one of a kind swim program in Canada.  In 2004, Wayland Sports received a National Entrepreneur award.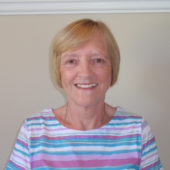 June Booth
General Manager & Program Director – Maple Ridge
June has over 35 years experience working in a variety of different gymnastics clubs in Britain and across Canada, including 25 years managing her own business in BC. As well as an experienced business owner she is a level 3 certified coach in both Artistic and Trampoline gymnastics. She has coached everything from pre-school to International level competitors. Gymnastics Canada recognized her as a builder in the sport across Canada and presented her with a Life membership award. She also spent 20 years as an international judge and is a Master Coach Developer and Master Coach Evaluator. Merle Pyke has been coaching artistic Gymnastics MAG & WAG for the past 35+ years. He coached several Provincial, Eastern Canadian, Western Canadian and National Champions throughout his career. In 2012, he had one athlete who was Provincial Champion, Western Canadian Champion and then National Champion all in one season. A triple crown victory. Merle holding an Honours Degree in business admin, MAG and WAG Level 3 Certified, Trampoline Level 2 Certified, NCCP Learning Facilitator with Gymnastics BC and Gymnastics Canada, NCCP Foundations Trainer, NCCP Competitive MAG & WAG Trainer with 35+ years experience coaching Parent & Tot to High Performance.
Merle is married to his wife Lynn, who is also a Level 3 WAG coach. He is a proud father to four awesome grown up boys and eight awesome grandchildren. In his spare time, he is an author of children's book as well as subs as a Teacher when he is not coaching.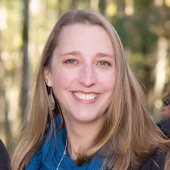 MARY MORICE
General Manager & Program Director – Nanaimo
Mary has been coaching in BC her whole life. Since Mary was a teen, coaching gymnastics has been her passion. Mary has coached all levels, ages, and many disciplines, from trampoline to rhythmic, boys, girls, babies to adults. Her favourites are preschool and advanced recreational. As a learning facilitator, Mary is actively teaching the National Coaching Certification Program at the Foundations level and the KidsCan Move program to teachers in Elementary schools. Mary is currently the Chair of the BC Gymnastics for All (GFA) committee and sits on the board of Gymnastics BC.  She is so excited to be able to lead her amazing team of coaches and bring Wayland Sports programs to Nanaimo! Aimee Arsenault
Manager & Head Coach – Richmond
A performer, dancer, and a teacher. Aimee comes with a wealth of knowledge that she is hoping to share with her very eager athletes. Aimee has an affinity for all thing's movement and play. Her movement background stems from once upon a time as an Artistic Gymnast. She fell in love with flips and the feeling of flight! First it started out recreationally, then progressed to a competitive level. From there she began coaching and eventually coordinating classes and taking her own athletes to competitions. Aimee are WAG Level 2 Trained, Respect in Sports Certified, Making Ethical Decision – Trained, Active Start – Trained, and have 10 years of coaching experience in WAG, Recreational and Parent & Tot classes.