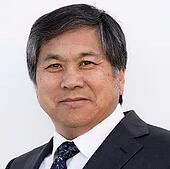 Ying Wang has spent a lifetime devoted to sports in both Asia and Canada.  Before coming to Canada, Ying worked for both the Chinese and Singapore Sport Councils.  Sailing is Ying's true love.  He is a past Chinese national sailing coach, and founded a surfing event in China in the 1980s.  One of the highlights of his coaching career was being asked to coach the Chinese Sailing team at the 2008 Beijing Olympics.  He truly understands the positive impact that participation in sport at any level, has on developing young children.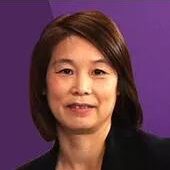 GEN LIU
Founder
Director of Swim Program
Gen has devoted her life's work to teaching, training and inspiring young athletes.  She too, worked for both the Chinese and Singapore Sport Councils before immigrating to Canada in 1998.  Gen was a previous national swimmer and coach in China. Her expertise in the sport of swimming sparked her passion for educating young athletes to guide them to become more independent and capable of building self-awareness through sport.  Gen and Ying have built an extremely successful one of a kind swim program in Canada.  In 2004, Wayland Sports received a National Entrepreneur award. DEXTER BLIGH
Wayland Swim Club Head Coach Ann Wang
Wayland Swim Club Assistant Coach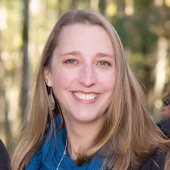 MARY MORICE
General Manager & Program Director – Nanaimo
Mary has been coaching in BC her whole life. Since Mary was a teen, coaching gymnastics has been her passion. Mary has coached all levels, ages, and many disciplines, from trampoline to rhythmic, boys, girls, babies to adults. Her favourites are preschool and advanced recreational. As a learning facilitator, Mary is actively teaching the National Coaching Certification Program at the Foundations level and the KidsCan Move program to teachers in Elementary schools. Mary is currently the Chair of the BC Gymnastics for All (GFA) committee and sits on the board of Gymnastics BC.  She is so excited to be able to lead her amazing team of coaches and bring Wayland Sports programs to Nanaimo!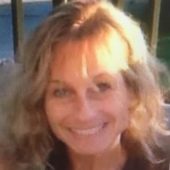 Annette Card
Manager & Head Coach – Penticton
Level 2 artistic gymnastics and Level 1 certified trampoline and Children's fitness coach. Annette has been coaching Gymnastics for 38 years and used to be an art. gymnastics competitor in West Germany. After coaching in Germany and Switzerland she moved to Canada/Ontario in 1985.  She has lived in the Okanagan since 1992.  January 2007 she became the head coach and general manager of  FitKidz Gymnastics.  Fitkidz changed ownership Dec. 31st 2019 and is now part of the Wayland Sports for kids family.  She has 2 grown children, actively involved in Sports professional and recreational.  When she is not at the gym you can find her kayaking, biking or hiking…:)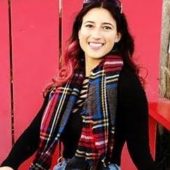 Carissa Williams
Manager & Head Coach – Chilliwack
Carissa started gymnastics as a toddler and joined interclub at the age of 6. When she was 7, the competitive coaches recruited her to be a part of their competitive program, where she competed for 9 years. She began coaching both competitive and recreational gymnastics at the age of 13 and is now a fully-certified NCCP Level 2 gymnastics and trampoline coach. She loves working with kids and passing along her love for gymnastics!
LILLA GULYAS
Manager & Head Coach – Maple Ridge