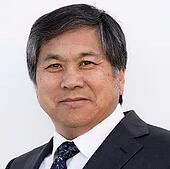 Ying Wang has spent a lifetime devoted to sports in both Asia and Canada.  Before coming to Canada, Ying worked for both the Chinese and Singapore Sport Councils.  Sailing is Ying's true love.  He is a past Chinese national sailing coach, and founded a surfing event in China in the 1980s.  One of the highlights of his coaching career was being asked to coach the Chinese Sailing team at the 2008 Beijing Olympics.  He truly understands the positive impact that participation in sport at any level, has on developing young children.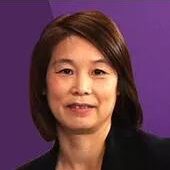 GEN LIU
Founder
Director of Swim Program
Gen has devoted her life's work to teaching, training and inspiring young athletes.  She too, worked for both the Chinese and Singapore Sport Councils before immigrating to Canada in 1998.  Gen was a previous national swimmer and coach in China. Her expertise in the sport of swimming sparked her passion for educating young athletes to guide them to become more independent and capable of building self-awareness through sport.  Gen and Ying have built an extremely successful one of a kind swim program in Canada.  In 2004, Wayland Sports received a National Entrepreneur award. Ann Wang
Wayland Swim Club Junior Head Coach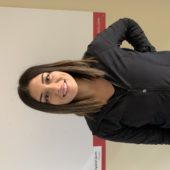 Ariana Gomes
Wayland Sports Assistant Head Coach and Recreational Program Director
I started gymnastics at the very young age of 18 months old. Ever since then, I loved being in the gym! I was a competitive gymnast in both artistic and trampoline and tumbling gymnastics. As I got older, I specified in trampoline gymnastics and went to 4 National Championships throughout Canada and also competed at multiple competitions throughout Canada and the USA. Once I stopped competing, I soon missed the sport I loved so much, so that's when I started to coach! I have been coaching for the last 9 years and it's truly my passion. I also have a Bachelors Degree in Physical Education and Coaching with a Major in Kinesiology, so this alongside my gymnastics experience has equipped me to continue to create an inclusive environment for my recreational and competitive gymnasts of all levels while focusing on not only the fundamentals of gymnastics, but also having fun and making life long memories in the process! Innocent Eragbhe
Wayland Gymnastics Head Coach & Program Director
I started Men's Artistic gymnastics during my youth years in Nigeria. Here, I was able to compete at numerous National and World Championships all around the globe. After coming to Canada for the Common Wealth Games, I decided to stay and move to Canada. I then competed at more National and World Championships for both Mens artistic gymnastics and Tumbling gymnastics, but now representing Canada. Gymnastics is the sport that gave so much to me, so once I retired, I started to coach. I have been coaching for the past 15 years (Women's Artistic Gymnastics, Men's Artistic Gymnastics, Trampoline & Tumbling) and it is truly my joy. Working with athletes of all ages and ability's is such a privilege and big passion of mine, and I hope to give back to the gymnastics community that has been a big part of my life.