SPRING PROGRAM REGISTRATION NOW ON!
Fall/Winter term – (September to March)
WAYLAND SPORTS SWIM PROGRAMS

 @Wayland Sports
2020 SPRING  SWIMMING PROGRAM IS NOW OPEN FOR REGISTRATION!
Swimming Program for Spring 2020 (March 31 – June 28)
WAYLAND SPORTS SWIM PROGRAMS
 @Wayland Sports
Self online registration is available. 
1. Choose the class/classes that the best fit into your kid's schedule, and click 'Register' beside the time slot. Double check all the details for the selected class is for the term you want your kids to be enrolling.
2. Login to your account* if this is not your kid's first enrollment with us. For first time enrollment student, please register  a new account and make sure to remember the login details for following semesters classes registration purposes. 
3. After successful to login your account, remember to update all the current information in order for us to be able contacting or processing payment for tuition fee.
4. Follow the instructions that shown up on the website after clicking the 'Register' tab, and the registration should be successful without any difficulty. 
5. **Tuition fee payment pay in full is required after the registration in order to be successful on enrolling your kids into the class. 
* If you are not able to access to your account or not sure what login ID you have had with us, please contact our office for inquiring.
 **Students who enroll classes after the term has started are allowed. However,the tuition fee for missed classes will be prorated and can be adjusted by our officers only, contact our office during business hours for finishing the payment process.
Any questions or issues  about the registration, please do not hesitate to contact our office during the business hours. We are always happy to be assisting you.
We look forward to seeing you at the pool!
YOU CAN
Click the icon below to download
Registration Form

2022-2023 Registration Form
PARENT PORTAL

The Red Cross Swim program is a fun, learn-to-swim program for children of all ages. The Red Cross program is provided for preschool (age 3 -6) and swim kids (age 6 and older). Swimmers start at the preschool 5-level program and moves into the swim kids 10-level program helps swimmers develop the five main swimming strokes—front crawl, back crawl, elementary back stroke, breast stroke, and sidestroke—which supports learning how to be safe in, on, and around the water. The program also increases fitness and endurance through enjoyable activities.
Our swim program runs annually and by term:
fall term (sept-dec)
winter term (jan-mar)
spring (apr-jun)
summer (july & aug)
At the end of the term, with the completion of the set number of lessons (per term), students will be assessed by their instructors accordingly to their current level.
After the completion of the red cross program, the swimmers can then enroll into our lifesaving courses when at the appropriate age and/ or in our swim club (WSC). In order to enroll into our swim club, swimmers are required all of the following:
must take an assessment test with our swim club director: Coach Liu
For more information contact us at wsc.waylandsports@gmail.com or visit our club site.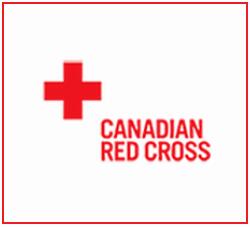 Red Cross Program Class List
Mini Me Program Class List
Ironwood Swimming Class List
The River Club Swimming Class List